Mark Kay
274
Contributor:
Pat Benatmane
Decade:
1910s
Heritage Number:
401
Mark was born in Hunslet in about 1891. He was a coalminer who joined the 10th Battalion, Cameron Highlanders, also known as the Scottish Rifles. These were well-respected front-line troops who were led into battle by a piper. Private 40157 Kay would have seen fighting at Ypres. In total, there were 650,000 casualties on the Allied side around Ypres, including 200,000 killed in action. Mark Kay was one of these, dying on 1 Aug, 1917. He is commemorated on Panel 22 of the Menin Gate in Belgium.
Heritage Number 401. Signed from Bramley Albion. Debut v Bradford Northern.
Seasons played - 1912/13, 1914/15, 1916/17. 7 appearances. 1 try = 3 points. Played at 7.
Other Hunslet players KIA include: Robert Chisholm, William Dobson, George Wishart.
Hold and drag to see more detail in the image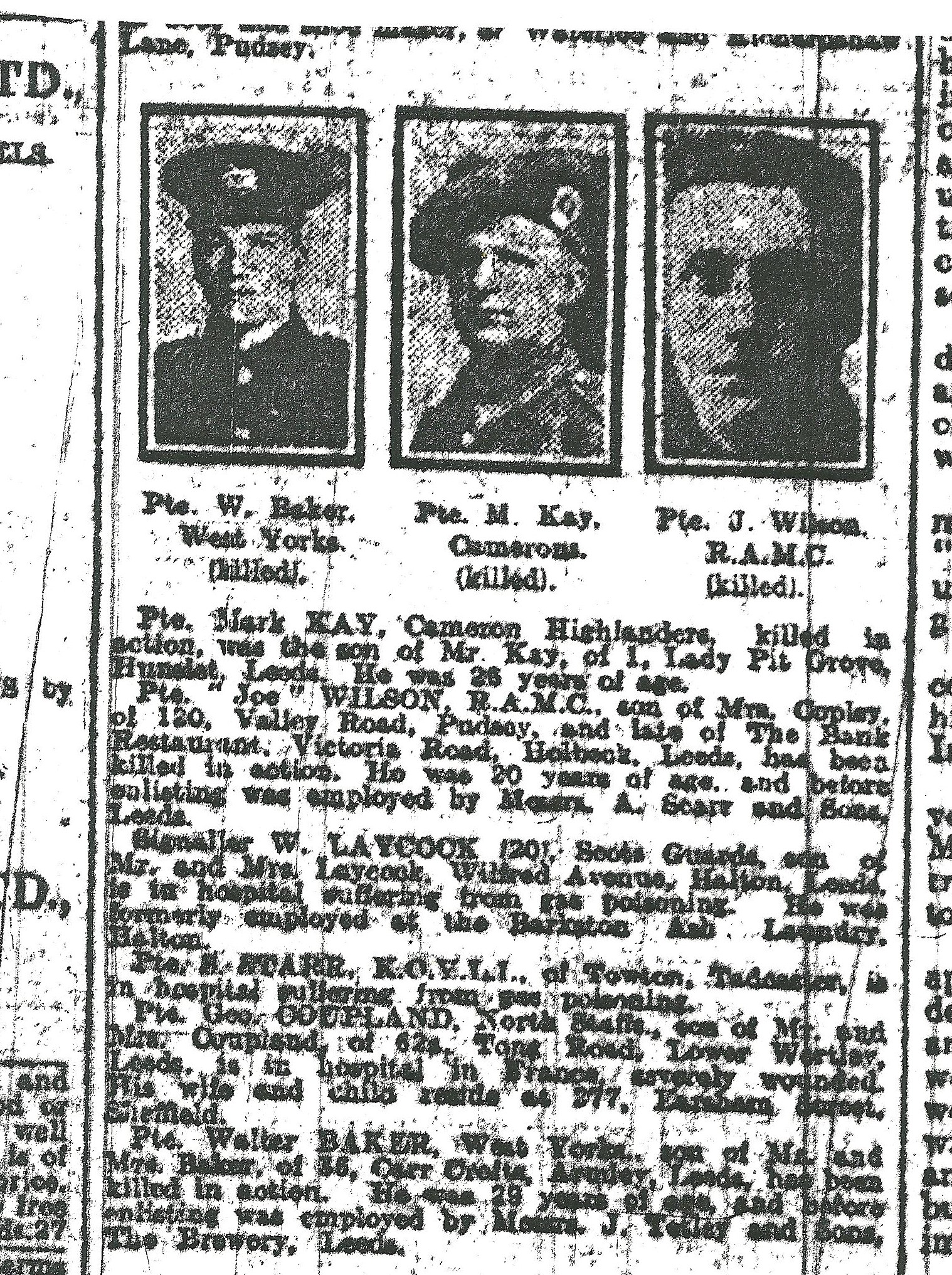 RELEVANT RECORDS
Lapel Badge

Stephen McGrail
None
January 1912 spectators

Steve Calline
None