Allan Snowden
4908
Contributor:
Steve Calline
Decade:
1940s
Heritage Number:
923
Allan Snowden was brought up in Burley, Leeds and played Rugby League for Burley National before eventually signing for Hunslet from Roundhay RU club in 1950. He made a try scoring debut in the 15 - 10 defeat of Wakefield Trinity at Parkside on the 15th April 1950 and so began one of the most prolific try scoring careers in Hunslet's history.
Allan topped Hunslet's try scoring chart in five consecutive seasons, including 26 in the 1954/55 season before setting the club's long standing record with 34 in the 1956/57 campaign.
His first representative honour came in September 1957 when he was a try scorer in Yorkshire's 25 - 11 defeat of Lancashire at Widnes, enabling the White Rose county to win the County Championship. In all he won five caps for Yorkshire and scored tries in three away games against Lancashire.
Allan Snowden left Hunslet for Thrum Hall in January 1958 having scored 151 tries in 213 appearances for the Parksiders. He announced himself at Halifax by producing an unsurpassed try scoring debut - 4 tries in the 28 - 7 home defeat of Hull KR.
Allan was inducted into the Hunslet Hall of Fame in 2014.
Hold and drag to see more detail in the image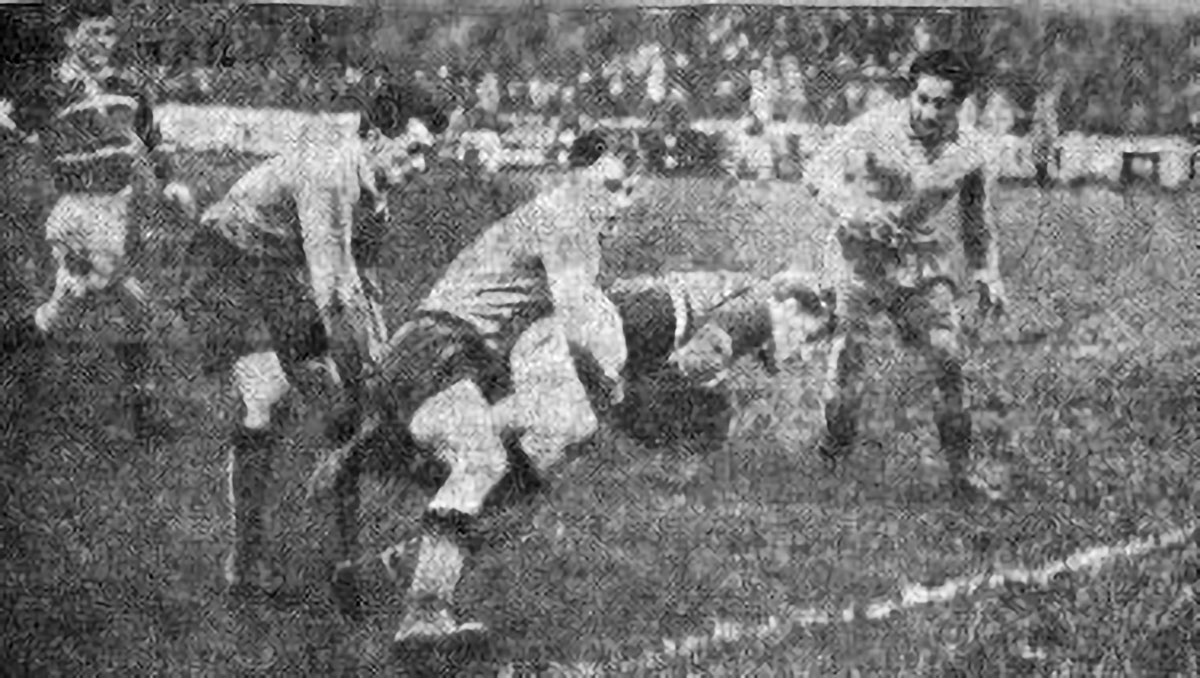 RELEVANT RECORDS