Trading Card Albert Goldthorpe
4866
Contributor:
Stephen McGrail
Decade:
1990s
Heritage Number:
112
Confirmation of Albert Goldthorpe's fame in the Rugby League world came with this trading card that was circulating in Australia during 1990's. The statistics only cover his playing career after 1895.
Hold and drag to see more detail in the image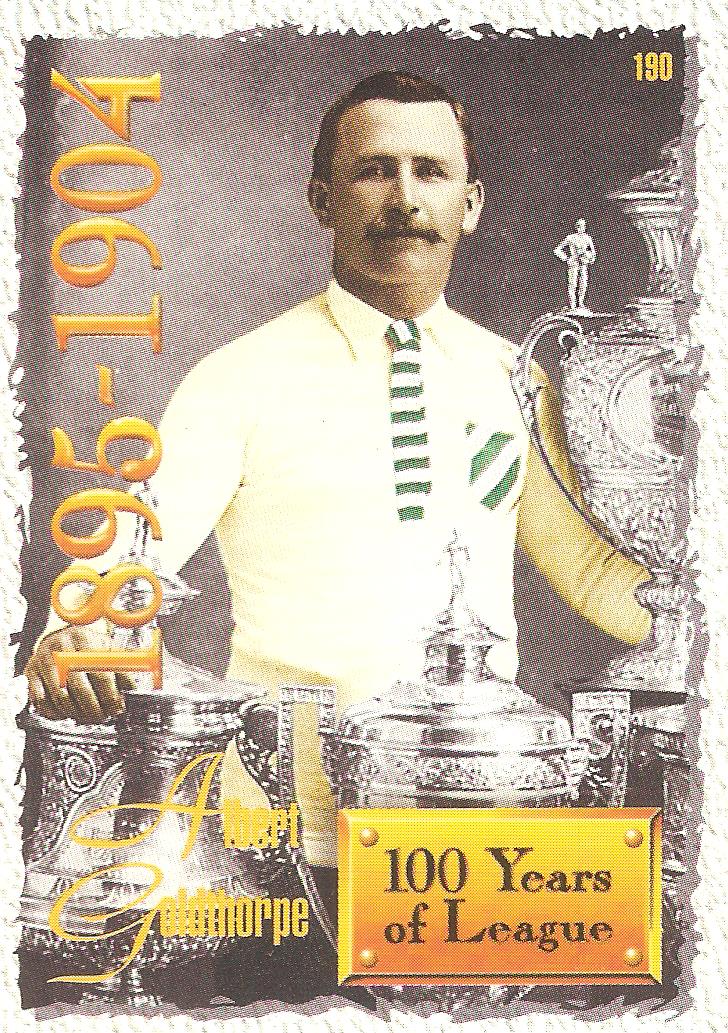 RELEVANT RECORDS
The Goldthorpe Brotherhoo...

Stephen McGrail
None
Team 1930 - 31

Stephen McGrail
None
Team 1906 Cricket

Stephen McGrail
None